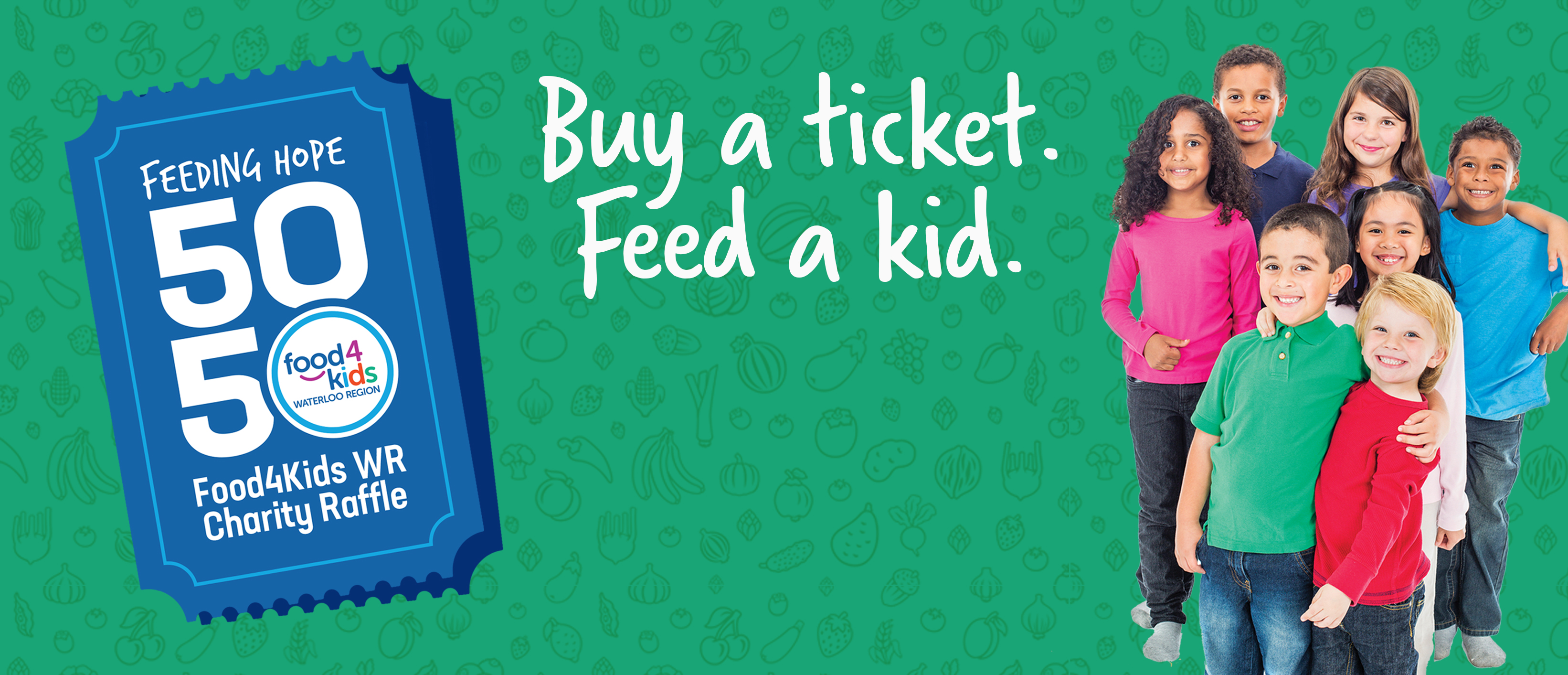 Next Draw:
Current Winner's Prize
$0.00
Food4Kids Waterloo Region is thrilled to announce the Feeding Hope 50/50 Charity Raffle.
Proceeds from this online raffle will be used to support 1000 children living with chronic hunger.
Purchase your tickets today not only for a great chance to win, but to help us "Feed the Hope of Children" in our community.
The winner will take home half the jackpot and remaining 50% of the funds will feed the hope of children.
* IMPORTANT!* Ticket purchases require your Location Services to be allowed on your device as per AGCO lottery regulations.


Last Draw Results
May Feeding Hope 50/50 Draw
Winning Number : 4555024
FOR PROBLEM GAMBLING SUPPORT, PLEASE CALL: 1-866-531-2600.